Are you more comfortable onsite than behind the computer screen? We've seen a rise in companies missing the mark with marketing in the construction industry and we're here to help. Construction is booming. So should your digital media strategy.
National Industry Insights stats show that "employment levels in the construction industry have grown from 652,800 in 2001 to 1,160,700 in 2021", and that number is set to rise again.
Like any industry, online marketing for construction companies is made up of a combination of steps. Think of it like bricks that build a house. Each brick is a different strategy stacking up to build a wall, or in this case, killer marketing in the construction industry.
Talk to a strategist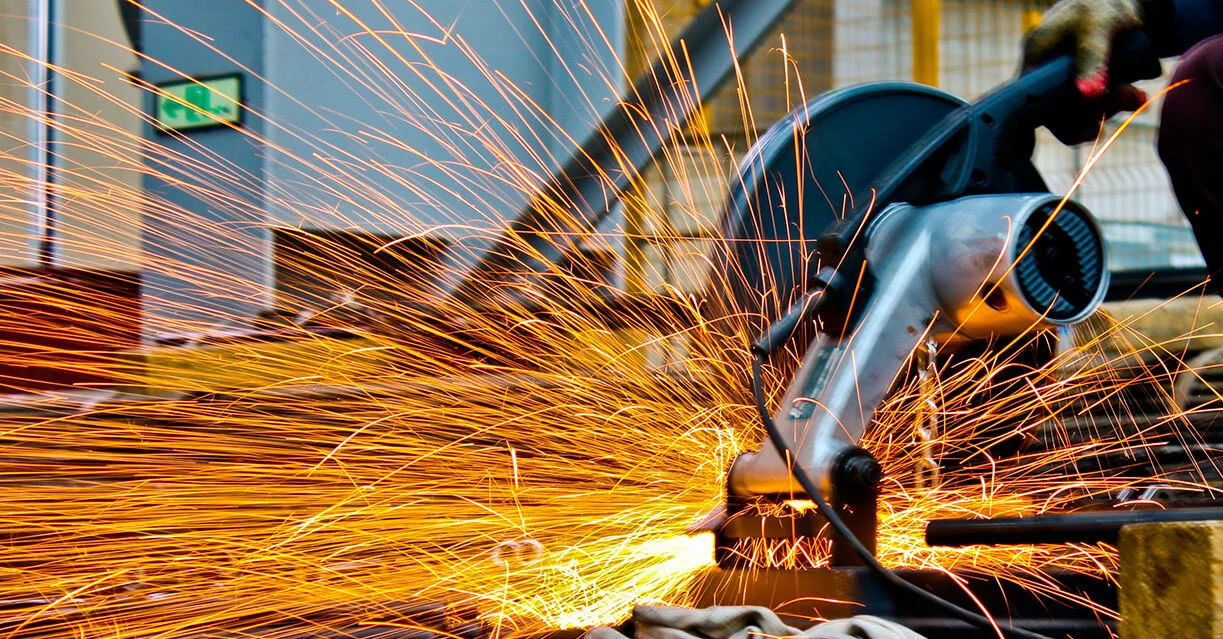 SEO
When homebuilders jump on Google, they're likely to search words like "builder Sydney" or "carpenter Melbourne" to find a company that ticks all their boxes, in their area. SEO (Search Engine Optimisation) is a tool that your construction marketing agency uses to discover keywords and phrases that your target audience is searching for, to get you to the top of the search rankings.
Pair this with SEM (Search Engine Marketing) for paid advertising by 'bidding' on keywords to list above organic search results as an ad. Organic SEO gets you on the right path, SEM gives you the boost.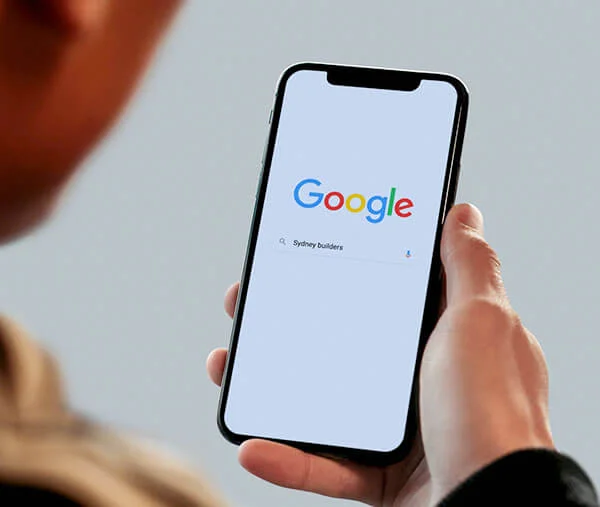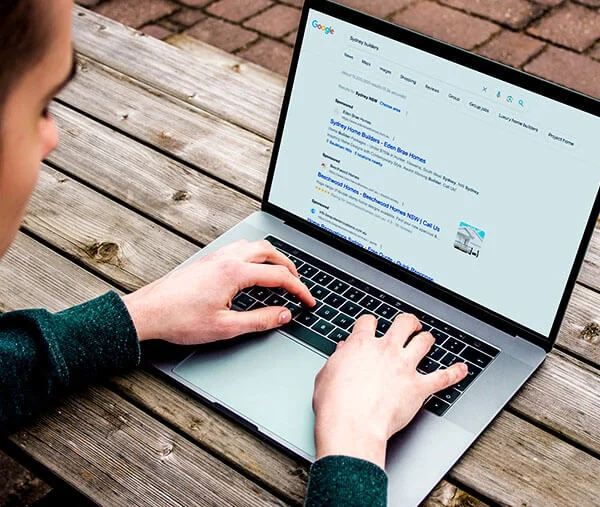 Content (visual and copy)
If you're taking website photos from your phone, we plead you to stop. Right now. Imagery is the first thing your customer is going to see – that's new homebuilders checking your portfolio, or tradespeople looking at parts in stock. Let's not forget B2B marketing for the construction industry. Investing in imagery shows customers that you're a premium company and inspires trust in your firm.
Then comes copy. Your construction marketing agency will help you set the tone of voice for your business, to inspire and connect with your customers and get them excited to build their dream home with you.
Thought starters for your Tone of Voice:
Are you marketing to trades or investors? Keep messaging consistent to your tone of voice. Think formal/informal, conversational or educational.
Is your construction firm built on years of history? Did you go through struggles and set backs to get where you are? Share your story with your audience.
It's good to know how your competitors are marketing themselves, so you know where to place yourself. But don't be tempted to copy the competition or stray away from your values. The sweet spot is content that stays true to you and shakes up the market.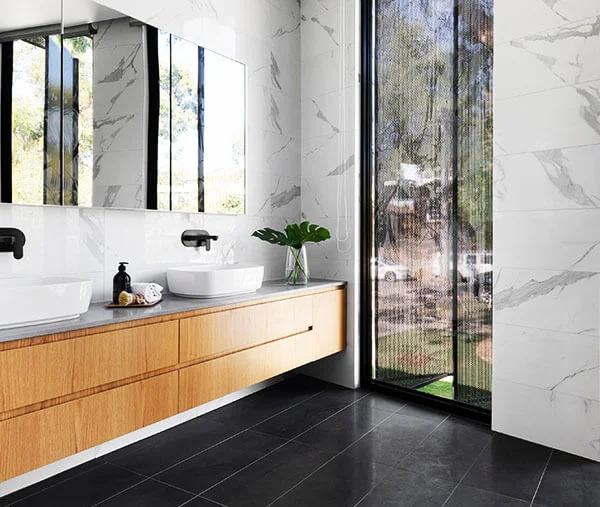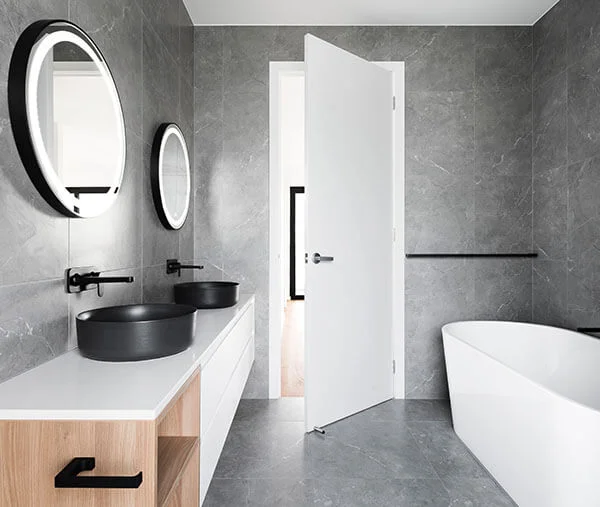 Website
Imagery and copy – tick. Now for a website that shows off your talents. With so much industry competition, your website should show legitimacy and build trust in your brand. A website audit will establish opportunities to optimise contentand meta data with keywords, fix loading speed issues and ensure your sitemap.xml is indexible by Google crawlers. Whether you're building a new home or skyscraper, we're talking big investments. Your potential customer needs to know they're in safe hands.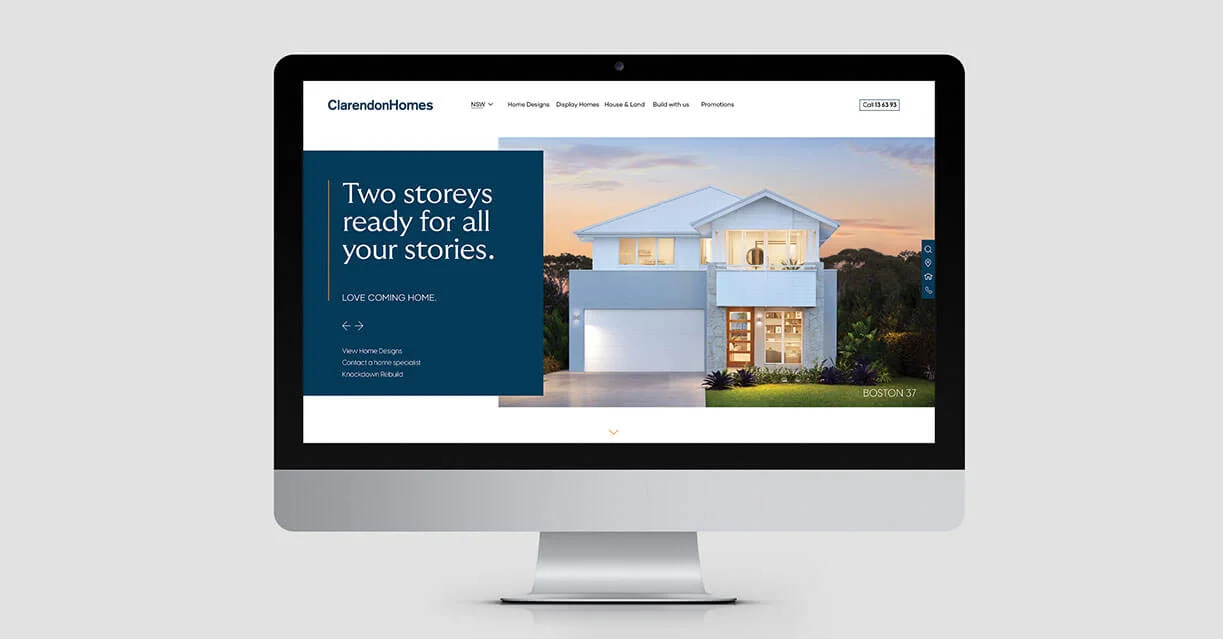 "A website's design is the top criteria for deciding if a company is credible or not."
Social media
The world is on social – that includes your construction firm. Facebook, Instagram, Twitter and TikTok are ways to connect with your audience. They showcase your building projects, promote upcoming offers and gain customer referrals. 
A construction marketing agency will create a highly-targeted content plan with scheduled dates and best times to post, so you can plan in advance and get back to the worksite.
Email Marketing
Your newsletter sign-up list is home to people who know about your brand and have already engaged with you. No cold calling required here. Agencies that specialise in online marketing for construction companies use EDMs to remind customers who you are and prompt them to take the first steps on that long-forgotten kitchen reno.
When working with Stockland, we engaged families, shoppers, home-hunters and information-seekers through EDMs. These ranged from promoting home deals and event sessions, to welcome journeys for customers who may have been interested in first home buying, investing, upgrading or downsizing. Once they answered a question in the first email, more targeted communication for their life stage and location was created. We'll work with you to establish a highly-targeted EDM campaign.
Talk to strategist
Your construction marketing agency
The steps listed above are some constructive ways (see what we did there?) to execute online marketing for construction companies. It is copy, imagery, SEO and a strategically-designed website. 
Bricks and mortar aside, there's a huge opportunity for growth with an effective construction marketing agency, like True, by your side. With extensive experience in digital marketing in the construction industry, get in touch to be the next.
Talk to strategist