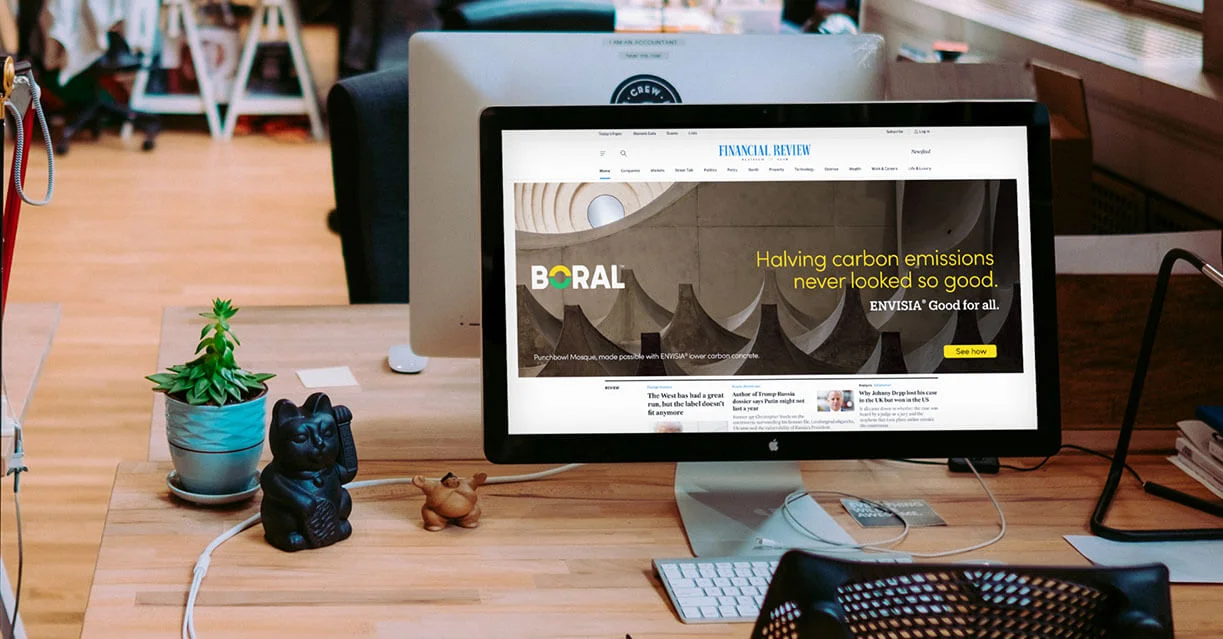 How to develop a digital marketing plan for B2B business
B2B digital marketing is research-heavy and quality-focused. Where B2C digital marketing looks for quantity, B2B marketing is a long-term investment in solving pain points and nurturing quality clients. Slow and steady really does win this race. 
"Only 27% of B2B leads are sales-ready when first generated."
Smart Insights 2021
B2B Digital marketing strategies
A digital marketing plan for B2B business starts with your customer's purchase journey and understanding where you fit: Awareness – The prospective customer has a problem to solve or a question to answer. They're completing initial, inquisitive research. Consideration – The prospect knows their problem and is diving further into research. They're determined to find a solution. Decision – They've found the answer amongst a group of vendors. Deep research into each company will determine where they choose to engage. A common mistake in B2B marketing is trying to convince customers to invest when they're just not ready. Meet them on their level. They'll trust you as a reliable source of information and remember your business when it is time to purchase.
Your digital marketing agency, like True, will take time to understand your brand identity's how, why, when and who — a crucial early step in your B2B digital marketing plan. Create a brand positioning statement that your team will back, and prospective customers will connect with.
Understand who is searching for your business. Only when you know their purchase habits can you speak to them. Generally speaking, B2B marketing speaks to decision-makers — entrepreneurs, managers and business owners. In-depth target audience research will also provide you with a list of keywords for implementing your SEO strategy. More on that later.
You know what they say about keeping your enemies close, right? Suss out the competition's marketing strategies. Look for: competitor product offerings, sales tactics and results, and marketing content and social media presence. It's known as SWOT (Strengths, Weaknesses, Opportunities and Threats) and will give you the upper hand.
B2B and B2C marketing have very different strategies. For B2C, shoppers are more likely to be impulsive and drawn in by entertaining video content, deals and striking visuals on social media channels. B2B purchases are considered. You're solving a long-term problem and working with business leaders, or a team within an organisation. Educational blogs and email campaigns are valuable to your B2B digital marketing plan.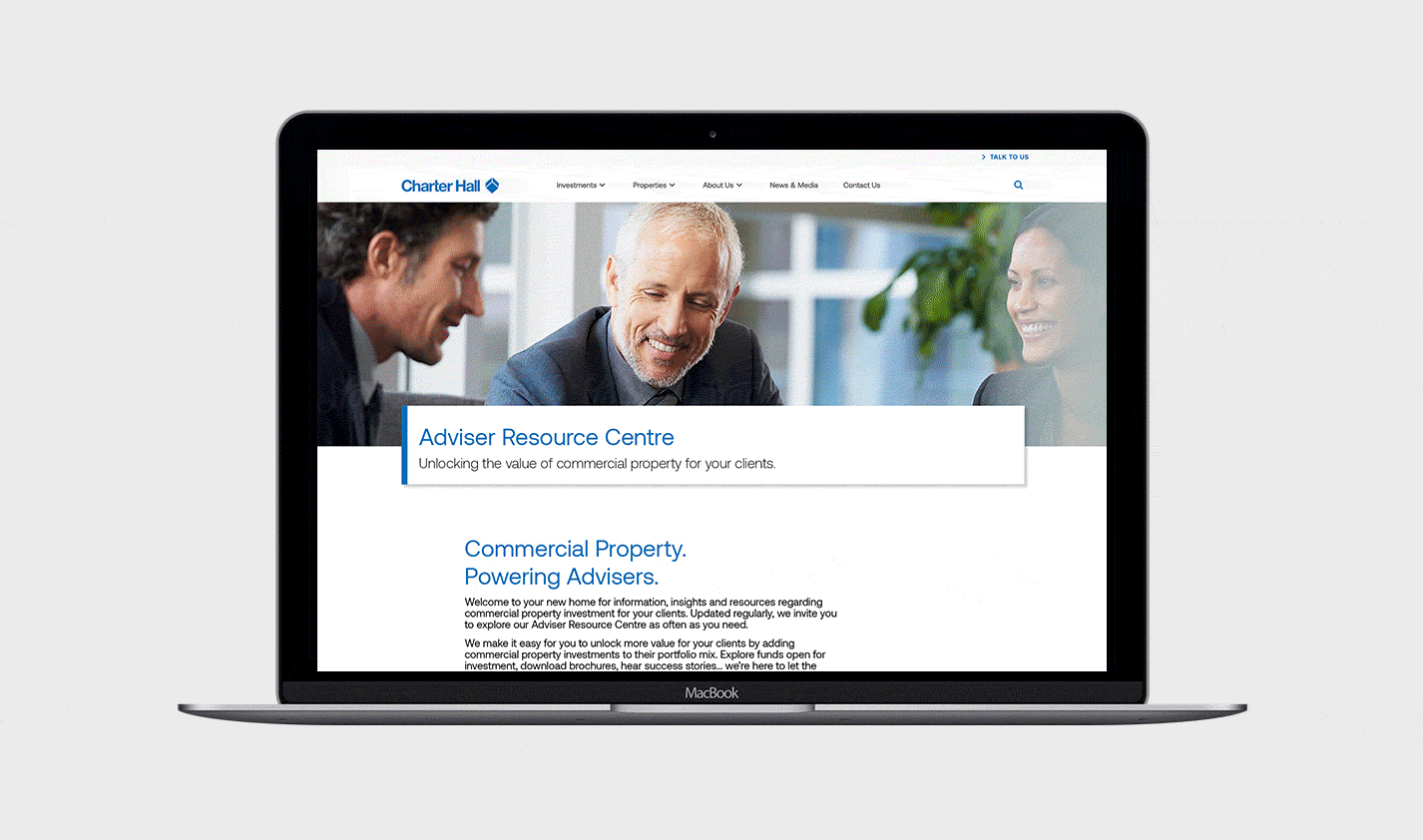 B2B Digital marketing channels
A staggering 93% of B2B marketers use email. You've already got a headstart as your audience knows who you are — they've signed up and have chosen to receive your emails. Now it's about converting them from a casual reader into a long-term customer. When targeting company leaders and managers, time is precious. The only way you'll get them to click 'read' is by playing to their pain points of money, time or resources. Create emails with logical and consistent messaging.
One thing both B2B and B2C have in common…SEO. Search Engine Optimisation takes the keywords we discovered in our target market analysis and adds them to websites, blogs, advertising and social media content. Unlike B2C marketing (where we use a large number of keywords), B2B SEO marketing is long-form, looking at specific questions or phrases. Organic SEO get's you so far, and it's a great place to start. A paid boost from SEM (Search Engine Marketing) or PPC (Pay-Per-Click) advertising gives you that extra visibility to new audiences by allowing you to 'bid' for placement in search engines. If your bid is amongst the highest, you'll rank in the top results for that keyword search. Our planning and buying services offer the best RIO by targeting categories within your industry, rather than marketing specific products or services. Your target audience is an inquisitive bunch; let's feed their interest.
Your website is often the first impression between your business and potential clients. Usability and design impact how long your customer is likely to stay on your website. A 2021 study by GoodFirms shared that 73.1% of web designers believe that a non-responsive design is a top reason why visitors leave a website. The longer they stay on your site, the more they learn about you. It also tips SEO crawlers on you're legitimacy. Your B2B digital marketing agency will complete a website audit, optimising your site to include keywords, updating your sitemap, and ensuring your loading speed isn't slowing down lead generation.
B2B and B2C customers all need social media in their digital bucket. It's highly effective for stage one of the buyer journey to build awareness and humanise your brand. It's a chance to engage with your customers and create shareable content. The more you're liked and shared, the more your domain authority increases. For B2B businesses, we're less about TikTok videos and comedy (though never say never). We focus on content that attracts, educates, inspires and instils trust.
What better to educate and value-add in your B2B digital marketing plan than with blogs, instructional videos and email newsletters? Keywords are strategically placed in titles, body copy and meta descriptions to give your SERP ranking a boost. Content establishes you as an industry thought leader. Google crawlers index your content (on-site SEO) and popular content is shared by your peers to boost your domain authority (offsite SEO). It's all coming together in one big digital bucket.
B2B Marketing examples
Take AgentSpot, a True website development. AgentSpot connects agents to sellers and finds the best market price, comparing five agents' fees and valuations in the area. Like their business model, their website had a simple and clear message; save time and get the best price for your real estate. We started by moving their website from native React to Next.JS, delivering the website to agents fast and increasing indexability for Google crawlers.
In the first two months, we took their keywords from 15 to 81, seeing AgentSpot rank on page two of Google searches for Find A Real Estate Agent. A combination of functional design, sophisticated brand messaging, and that crucial SEO keyword placement saw their rankings (and leads) soar.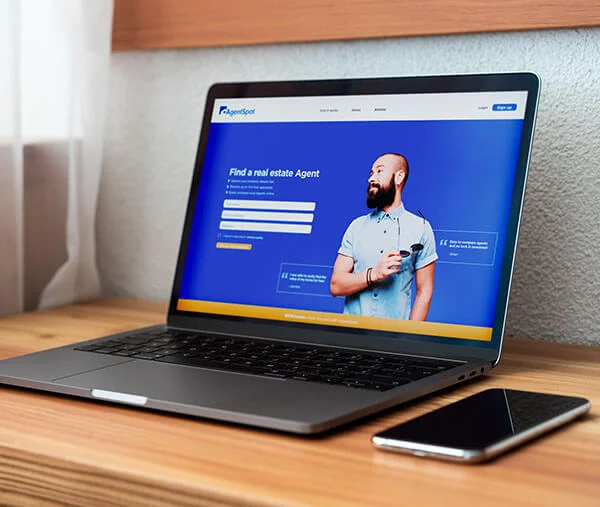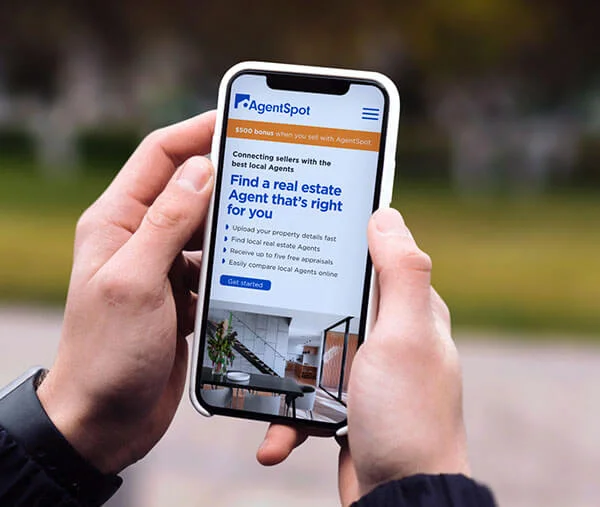 B2B marketing with True
Increase brand awareness and earn quality leads with B2B digital marketing channels. Fill your digital bucket and maximise ROI with a B2B digital marketing agency like True.
Talk to strategist