SEO is everyone's business. A high SERP (Search Engine Results Page) ranking is one of the most important tools to focus on in your modern marketing strategy. When it comes to B2B SEO, it's easier said than done. Learn what SEO (Search Engine Optimisation) looks like when your customer isn't an individual, but a business.
Talk to a strategist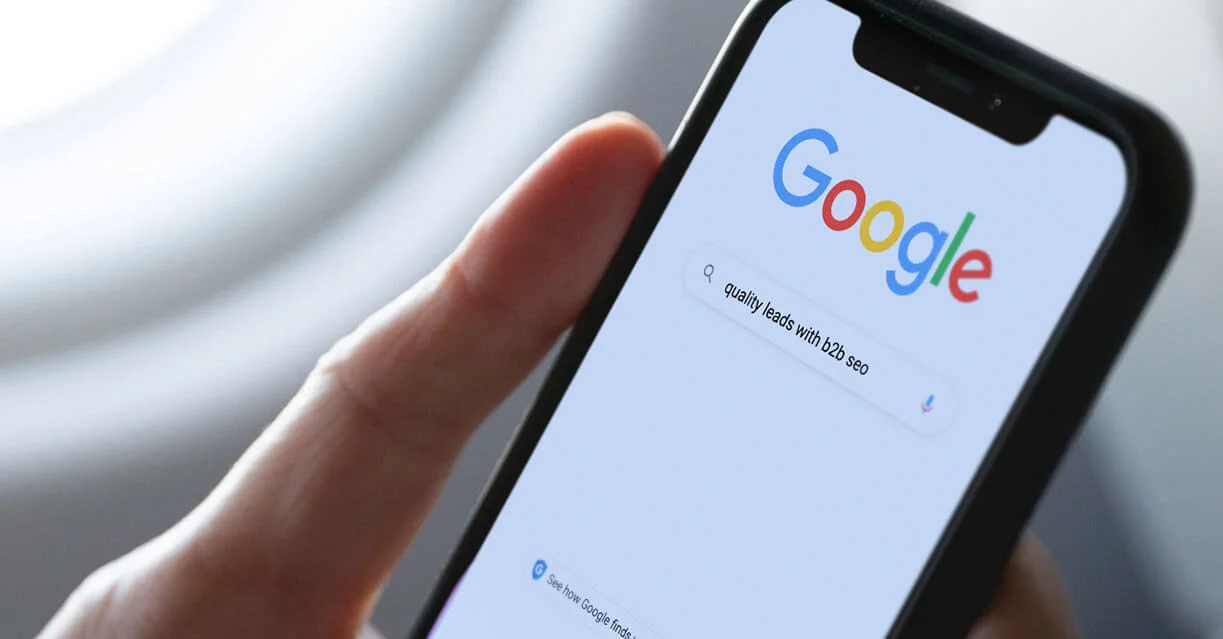 More than a Google ranking
Establishing your B2B SEO keywords is a marketing must. Far beyond the high-volume, broad approach of B2C SEO, it's a detailed look at your customers' questions and the answers only you can solve. With a B2B SEO agency by your side, you'll save hours of research and testing; hours you can put back into your business. 
At True, we know that building an SEO strategy is more than Google ranking. Here are our tried-and-tested steps for love at first click:
Customer journey mapping
Your B2B SEO agency will research your customer to understand the decision-making that leads to purchase. Business transactions often have a higher cost and take careful consideration, so impressive and engaging language use is crucial. We'll discover how to turn them from a "maybe" to a "sign on the dotted line".
The customer sales funnel includes two stages: 
Inform — Researching a topic through keywords
Purchase — Searching keywords with the intent to buy
In B2B SEO, your customer is a business, not an individual shopper. We'll balance the 'inform' approach to convert through educational content, whilst weaving in product or service information. Less of the obvious sell, more of the value-add.
Keyword selection
Create a keyword and phrase list based on market "intent". What is your audience searching for? This is a similar process across B2C and B2B, but different in approach. Where B2C takes thousands of generalised terms, we get granular and choose fewer key phrases to focus our attention.
On-site optimisation
You know the frustration of clicking on a website URL and watching the page slowlyyyy load. Even worse, you've committed to the loading wait time (that's dedication) only to find low-res imagery and poor site nav. Chances are, you're hitting the red 'X' button. 
As B2B SEO specialists, we optimise your site to include meta tags, meta descriptions, product pages, site mapping and content for better recognition on search engines. We're content experts too.
Learn more about SEO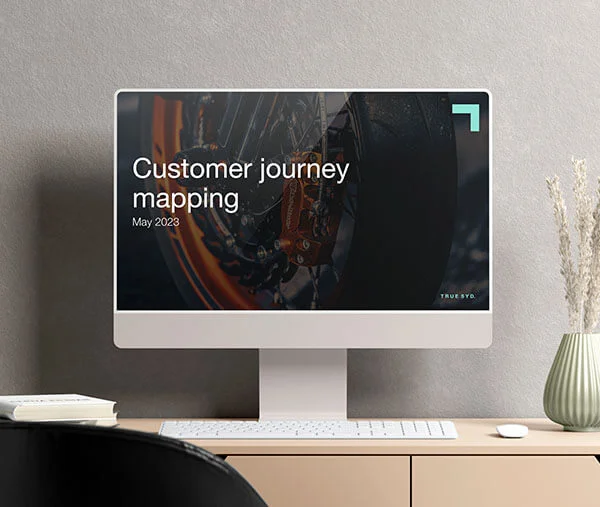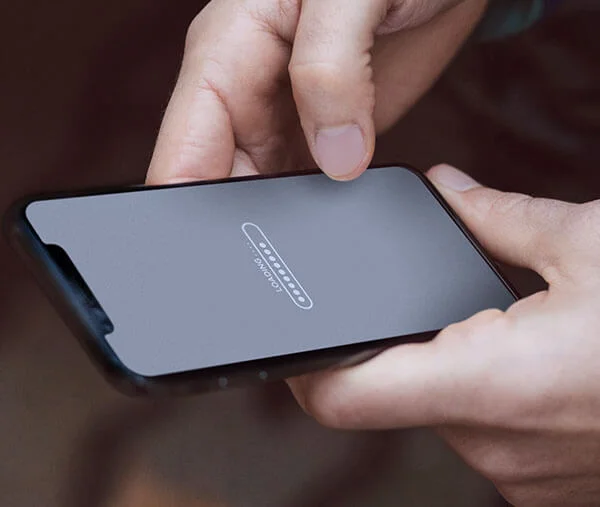 What is B2B SEO and how is it different from B2C SEO?
B2B SEO uses highly-targeted keywords to increase your rankings in search engines like Google and Bing. It's more complex than B2C SEO, but when done correctly, yields quality leads from company leaders and decision-makers — the people who matter most. Let's break down the differences:
Quality over quantity
Where B2C SEO takes a broad approach using a high number of keywords, B2B SEO hones in on a smaller number of specific search habits of your target market. Think 10-20 quality click-throughs VS thousands of B2C style website browses.
Research heavy
Finding these targeted keywords takes in-depth research and understanding of your target market. Remember, we're looking for quality, and that takes time.
Long-form nature
Where B2C keywords may be short in nature, B2B SEO cleverly uses terms and phrases to answer a question, or solve a problem. You're meeting customers who are researching and intending to purchase what you offer, not browsing social for a new pair of shoes.
Educational
Content is educational, so focus on your landing page, blogs and EDM campaigns with high-level executives and leaders as the reader in mind. Where B2C uses a social media strategy driven by entertainment, B2B SEO means business.
"92.96% of global traffic comes from Google Search, Google Images, and Google Maps"
B2B Lead Generation SEO tool
It's not just about reaching buyers, it's about being there when they need you. A business executive may discover email marketing software to help their business, but the timing isn't right to invest. It's still a great customer impression, but they're not yet ready to commit. We'll optimise website, blog and email marketing to meet your target audience at their customer lifecycle stage. 
Customers in the inform stage of the sales funnel are looking for content that educates, informs and, at times, entertains. They want to learn something more than having a laugh at a TikTok video. Your focus will be on industry insights, simple explanations and easy-to-digest content.
Businesses ready to purchase (or needing the final push across the line) have already done their research. They want the credentials that prove you're the company for them. Your B2B SEO strategy emphasises product pages, vendor comparisons, testimonials and case studies.
Talk to a strategist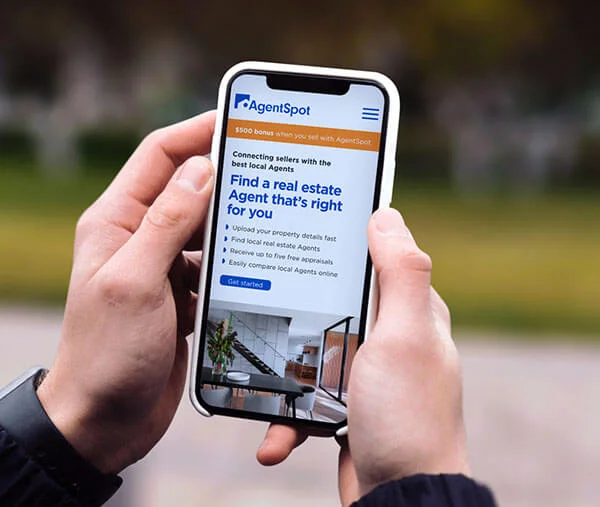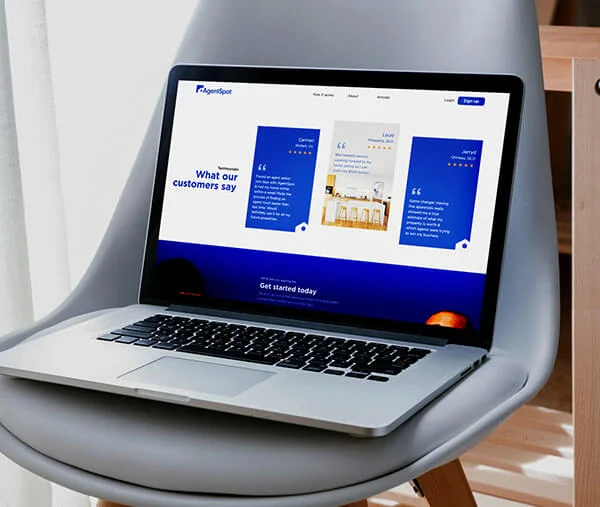 Ready for B2B lead generation SEO?
1. List relevant keywords
Free tools like Google's Keyword Planner and Google Trends are your starting point. A digital marketing agency, like True, will have additional software in place to refine keyword lists further.
2. Search them in Google
See the companies currently ranking with your keywords and rate their relevancy as a competitor.
3. Assign to your customer sales funnel
Are these keywords going to fit into an informational or purchase piece of content? Always come back to user intent.
4. Optimise existing content
Every piece of content is helping with SEO, even your existing work. Having multiple web pages shows Google crawlers that you're a legitimate business. Complete an SEO audit and creatively weave keywords into existing content. Keyword stuffing isn't our style.
5. Create new content
Look at the balance between product/service and informative pages. Keywords are your starting point to add high-quality, engaging and useful content to fill any gaps.
Tip: Google crawlers favour websites with an updated XML sitemap. Ensure all webpages and blog URLs are updated in your sitemap.xml to increase domain authority.
Talk to a strategist
Benefits of having a B2B SEO Agency
With True as your B2B SEO specialists, expect to see:
We do the nitty-gritty, time-consuming research and content optimisation for your website, so you can get back to business.
A keyword list isn't stagnant. We're constantly behind the scenes researching patterns in customer habits and evolving our strategy to match. Our SEO focus means we can jump on changes as and when we see them.
We'll only suggest strategies that make sense for your business, so your investment goes where it matters most. We'll continue to deliver measurables that prove that.
Our proven B2B SEO agency experience is built with an in-house team of copywriters, SEO specialists, keyword researchers and more. You'll be gaining a complete marketing team with True.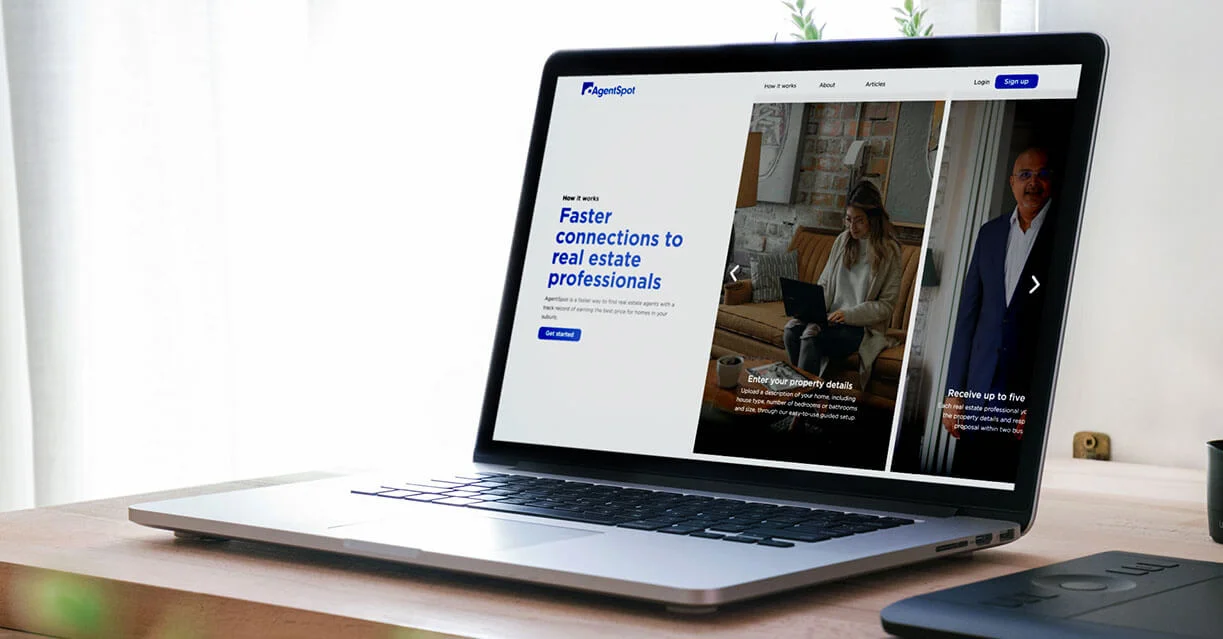 Our experience with B2B Brands 
AgentSpot
A SaaS project that connects agents to vendors, AgentSpot takes the hassle out of property sales by connecting sellers with up to 5 competitive vendor quotes. We were tasked with connecting the website with agents. The more agents using AgentSpot, the more quotes to offer sellers. 
We rebuilt the site from native React to Next.JS and took their keywords from 15 to 81 in the first two months. This keyword growth listed AgentSpot on the second page of Google searches such as Find A Real Estate Agent, with an SV (Search Volume) of 260 per month. And that's just one keyword search result.
Your B2B seo specialists
If you're ready to rank higher, boost organic traffic, see increased ROI AND generate quality inbound leads, we're the B2B SEO agency to choose. Get in touch to learn more.
Talk to strategist