You could say the hospitality industry has had a bit of a tough time recently. Hotels, in particular, have had to deal with the advent of Airbnb and more than a year of pandemic social distancing restrictions. Pretty brutal if you ask us.
And if you're a hotel marketer, you've probably thought to yourself "How do I help ensure — in the face of lingering COVID concerns — that potential patrons who are brave enough to travel again will find my hotel and want to stay in it?"
Well, you're not the only one asking. And you've come to the right place. Here are a few tips to start your new hotel digital marketing strategy.
Talk to a strategist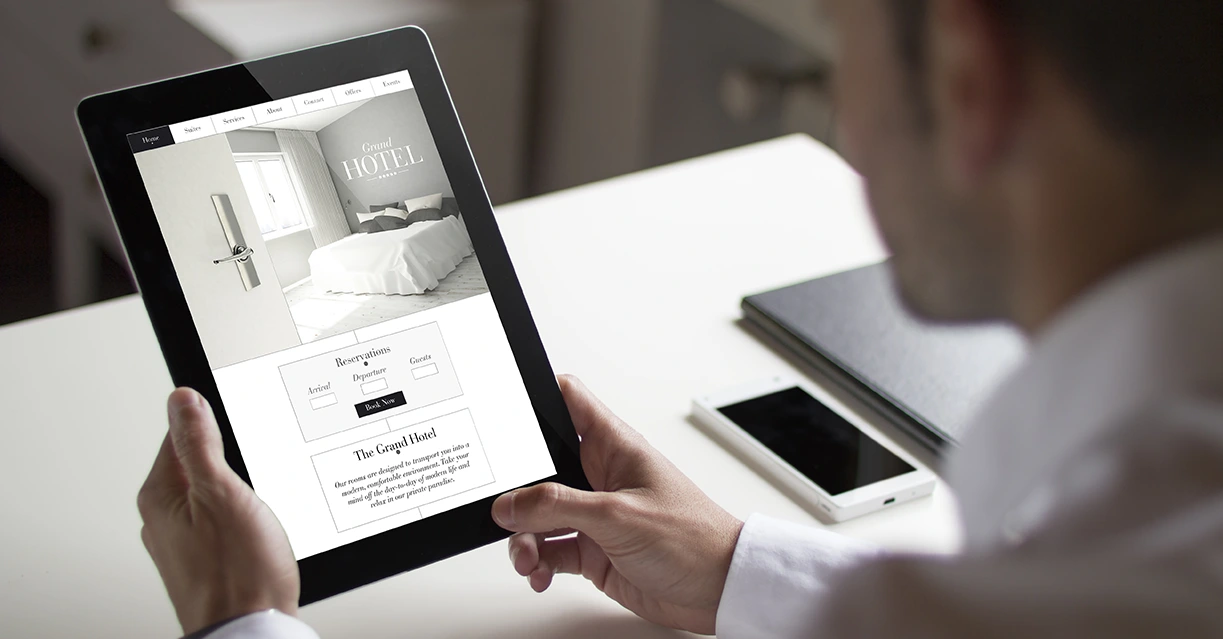 Revamp your site.
Strong hotel website SEO is crucial if you want to attract customers from more than 4 billion people using the internet. High SEO rankings generate good organic traffic, which can lead to commission-free bookings.
Now, it can be difficult to rank above the hotel booking service sites. But if you manage to show up on the first or second page of search engine results, you stand a better chance of bringing in guests on your own. Even more so with the emergence of infinite scroll on Google for mobile, increasing the importance of effective SEO.
Furthermore, you'll be targeting "high intent" searchers. These people want to visit your area and are actively looking for accommodation.
Make sure your website is up-to-date, looks great and all your links are working. Visitors' experience with your website will affect their interest in booking with you.
Talk to a strategist
"An easy-to-use website matters more than online review or even loyalty programs to high-value travelers."
Think With Google, 2018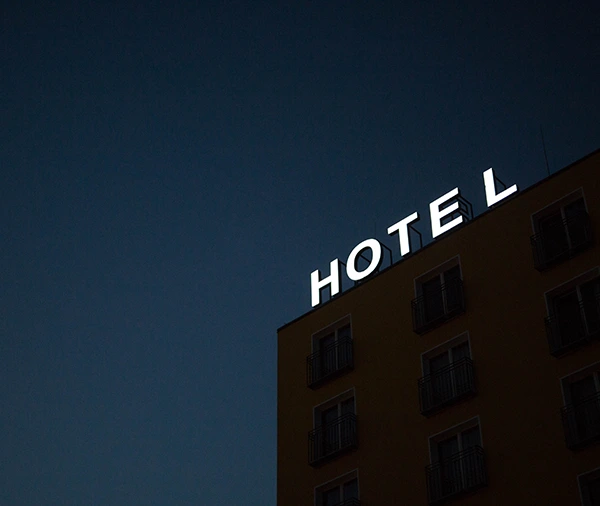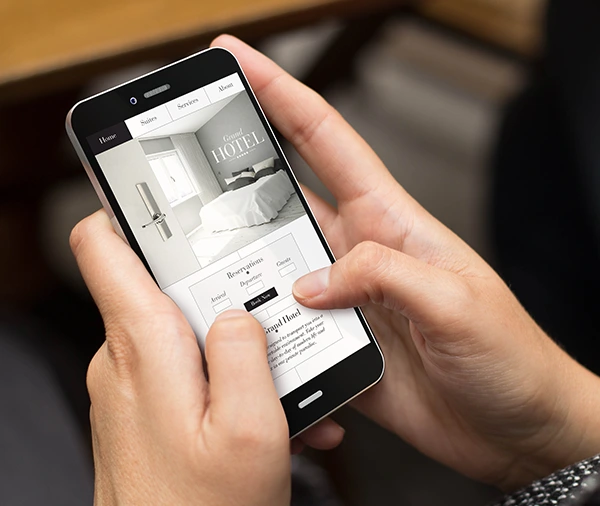 Showcase the safety measures in place.
COVID threw off every industry. It changed the way business operates and shifted priorities. Even though global travel restrictions are gradually lessening, many people are still wary of venturing far from home.
Set out the COVID safety and hygiene protocols hotel staff follow. Cleaning schedules, PPE (personal protective equipment) requirements, and social distancing space allowances, for example. If you require employees to be vaccinated, make a note of it on your website.
Don't get us wrong, you don't need to make this the main focus with big flashing lights. But even a tab or link somewhere prominent goes a long way. Try to draft the section to reflect your commitment to the health and safety of both your guests and your staff.
Talk to a strategist
Focus on leisure and locals.
Believe it or not, after more than a year of social distancing, folks are a little stir-crazy. Let them take a visual tour of your amenities on your website, and offer them a well-deserved opportunity to decompress.
Many countries are putting out ads encouraging people to rediscover local landmarks — some even offering monetary incentives like discounts for local hotels, events, and locales. If you can, partner up with local venues, merchants, and service providers to create tempting staycation packages.
Get remarketing.
We all know how much of a rabbit hole the internet can be. Over 5 in 6 users start booking accomodation only to abandon the booking because they get distracted by something else, decide they want to do more research, or because of "life" in general.
By targeting these people with reminders of their unfinished booking, you may inspire some of them to complete it. After all, the fact that they were interacting with your site to begin with means that they had some level of interest. A well-crafted message and pictures can go a long way to entice them back.
Growth hack: Create a dedicated cart abandonment strategy with assigned discount codes or limited-time offers to greatly increase your chances of conversion.
Talk to a strategist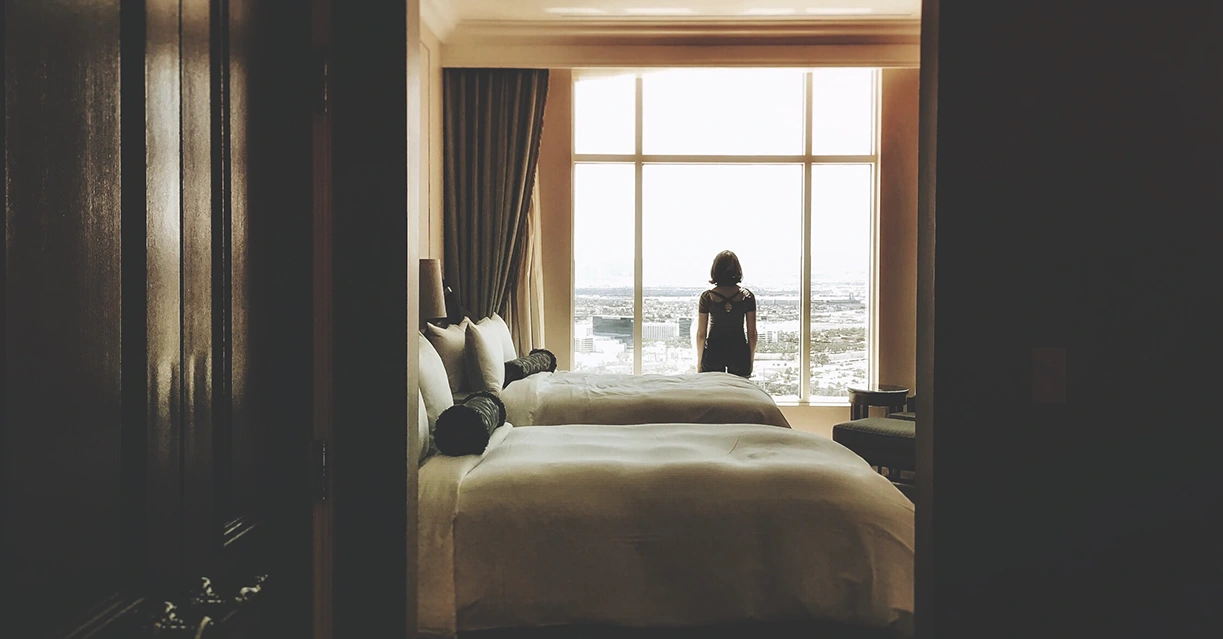 Hunt for a hotel marketing agency.
Unless you have specific personnel dedicated to your digital marketing and maintaining your social media activity, you may want to look into hotel marketing services.
Having a professional hotel marketing agency oversee your hotel digital marketing strategy can ensure that the elements of your digital campaign are on-brand, captivating, and consistent, allowing you to do what you do best — managing your hotel and growing your business.
True is a full service agency, meaning creative and digital media are in one place. Our digital marketing strategists can help you reach your optimal target audiences and turn those browses into bookings. Contact us today and let's talk about your marketing goals.
Talk to a strategist